TESTIMONIALS
Received the most beautiful hand written, from the heart letter from this beautiful person...our Realtor and most importantly our friend. I'm sure it was probably written in the middle of the night sometime, when most people are sleeping...lol!...

Maria is a highly motivated professional. We were in good hands and will select her above all other agents if we decide to buy or sell in the future.

Dealing with Maria is always an absolute pleasure. From start to finish her professionalism showed strong and her expertise helped make the process so much easier for everyone. 10/10 would work with again.

Everything was great and quick. You were terrific. I was quite pleased. I just sat and relaxed while you handled everything. I will tell everyone about you.

I highly recommend Maria for all of your real estates needs. She did a fantastic job in the selling of my parents home. They had lived there 45 years, so this was not only a big decision but an emotional one. Maria truly puts her clients first as...

Maria is professional and compassionate. My parents were moving to a retirement home after 52 years and it was a difficult move. She handled the whole situation with compassion and understanding. I appreciate all the help she gave us and would...

Maria Sapio is one of (if not THE) best realtor today. My husband and I were first time home buyers. Maria made a point to give us ALL of our options and answered our questions with accuracy. Maria's attitude, personality, and character are just a...

Dear Maria, Honestly you have been with us since we began our house buying journey since we moved back down to south central PA. Needless to say it's been two years since we were referred to you by another realtor, and only two years because...

Onward and upward has been her slogan through the process....and what a process it has been. This amazing lady trudged through the field to look at our property boundaries, stood behind us with each decision we had to make, worked through issues...

Hello Maria, Thank you for the glowing referral. It is also a pleasure to work with a professional that is more worried about taking care of their customers than making a sale. Thank you for referring Alpha Home Inspection to your buyers.

I have been wanting to send to you a note regarding a closing I had a couple weeks ago with a agent of yours Maria Sapio. I'm sure I don't have to tell you what a great lady she is but on top of that a very hard worker with great integrity. We...

What a great home buying experience with Maria! She was always there when we needed her and she was professional and caring to our needs, in the ever changing needs of our family. She didn't rush us in making our choice but gave us the...

I was a first time home buyer. Maria was extremely knowledgeable and very patient with all of my questions. She kept in constant contact with me throughout the entire process from start to finish. She was also able to give me excellent...

Maria was great!!! She walked us through every step of the process. She was in constant contact with us and answered any questions. Maria worked really hard for us and fought for us at the closing.

Awesome excellent job. Thank you for everything. You are super fantastic.

We cannot find enough good words to describe Maria Sapio. Our home was very unique so it was going to be a hard sell. Maria stuck with us through the process from preparing it to sell until we turned over the keys and even after. Her encouragement...

Thank you so much Maria for your caring assistance in selling my mom's home. It was such a difficult emotional time for us after the loss of my mom, and you truly walked us through every step of the way with compassion. I have already told so many...

Maria is very easy to talk to and has such a magnetic soul. She was very honest and helpful with every question and concern I had. I highly recommend her for your next home purchase.

Maria has a special art in helping customers and clients find exactly what they want. More importantly she makes them feel at ease with any decisions they make. Maria has a heart of gold and cares about everyone that she comes in contact with. Don't...

I've known Maria for many years. Her attention to detail and caring nature is beyond what I've seen in most agents. She really looks out for the people she works with as if they are family. She goes above and beyond to ensure you are getting exactly...

Maria Sapio is the most dedicated, reliable, and efficient person I know! Nothing is too hard for her. If there is a way, she'll find it! She gives a new meaning to efficiency!

She has passion for life and everyone she meets and every goal she is working for. She really knows deep down what a milestone in your life buying or selling your home is and she wants to be a part of that process with you. She really does care....

Maria, It was a treat and a pleasure meeting you. Truly a blessing to have such a warm smile and genuine spirit welcome me to PA. Thank you for your generosity, taking the time out of your busy day to reach out to me, and continued thoughts. With...
Blog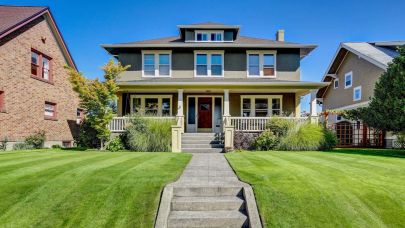 Posted
Smart Buyer's Guide to Choosing the Perfect Property
Daydreaming about owning your own home is one of the most intoxicating practices known to modern man, especially now that HGTV and all the house flipping shows make it look like a cake walk. But when the time comes to...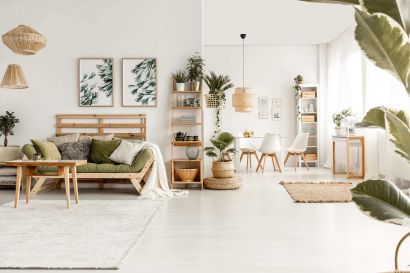 Posted
Updated: 22nd October, 2019 3:33 AM.